WATER PARKS
Spectacular
Water Park
designs deserve a
decorative concrete
pool deck that fulfills specific needs. Know what the design for your
decorative concrete pool deck
should be for your
Water Park
, but can't find a company that can deliver on your vision?
Let Pro Tile design a hard-wearing, long-lasting pool deck for your
Water Park
. We will meet your deadlines and deliver impeccable quality! At Pro Tile, we listen, understand, and deliver value added solutions that are innovative and individually customized.
With 15 years of experience with the Water Park industry, our skilled team will create a visually interesting pool deck with Pro Tile, our high-performance
decorative concrete surface
, to ensure the highest possible design enhancement for your
Water Park.

Large Investment
Your indoor or outdoor
Water Park
is a big investment for you. No matter how beautifully and innovatively you may have designed it you need a
decorative concrete surface
that is non-porous, long lasting and suited in every respect to the unique needs of your
Water Park
. Our skilled craftsmen specialize in everything from residential driveways, pool decks, and lanais to large commercial projects such as condominium walkways to indoor
Water Parks
Worry Free Delivery
Pro Tile works with architects, engineers, interior designers, builders, owners and other contractors to provide quality design and development for Indoor
Water Park
projects.
We are motivated by your goals and deliver worry free, custom solutions for all your residential or commercial needs. Not only have we operated in the U.S., the aesthetic appeal of our decorative concrete surfaces attracted clients in Canada and Europe alike.

Customer Satisfaction
For our Water Park clients, we continue to deliver teams of craftsmen around the United States to create long lasting, quality pool decks.  This repeat business is based on maintaining the highest standards in quality workmanship and overall customer satisfaction. The job must be perfect to meet these standards and that is our pledge to you.
Some of the many States where you will find Pro Tile used as the indoor Water Park pool deck; Illinois, Ohio, Virginia, Washington, Kansas, Texas, North Carolina, Tennessee, Pennsylvania, Michigan and Wisconsin. We have also done work in Canada and Denmark.
In addition to it's use in water parks, Pro Tile is also used on
driveways
,
condo walkways
pool decks
and
custom applications
.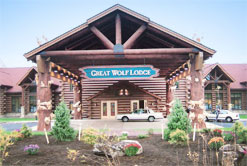 Call Pro Tile toll free at (800) 771-9398 the premier surface technology company to discuss your next indoor Water Park project.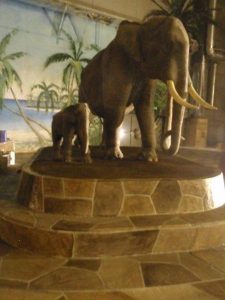 What makes Pro Tile the ideal solution for your Water Park?
15 years experience in the Water Park Industry.
Can be installed over new or old concrete
Can be installed both horizontally and vertically
Structurally stronger than concrete
Provides a durable surface for all high traffic areas
Non porous, making it oil and stain resistant
Adds architectural interest with color, pattern, and texture
Hand troweled to cover 100% of the existing substrate
Custom designed and offering custom colors
We work to fulfill your decorative concrete needs!